Dr. Kerry Foderaro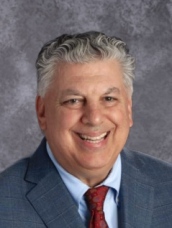 About the Superintendent
Kerry J. Foderaro has been Cass School District 63's Superintendent of Schools since July 1, 2005 and has over 35 years of experience as an educational administrator.

Dr. Foderaro was the Assistant Superintendent for Administration in the Oswego Community Unit School District 308 prior to coming to Cass School District 63. Prior to his experience in District 308, he was a Superintendent Intern and Elementary Principal in the Glenview Community Consolidated School District 34. Before working in Glenview, Dr. Foderaro worked for the Archdiocese of Chicago in Evanston and Skokie as a Principal, Assistant Principal and Teacher in two Prekindergarten through Eighth grade schools.

Superintendent Foderaro earned his Doctorate in Education (Ed.D.) from National-Louis University in Evanston, Illinois in Educational Leadership and his Bachelor's Degree (B.S.) from Jacksonville University in Jacksonville, Florida in Elementary and Secondary Education. In addition, he has an Associate's Degree (A.A.) in Liberal Arts, a Master's degree (M.A.) in Educational Administration and Supervision and an Educational Specialist's degree (Ed.S.) in Educational Leadership.

Dr. Foderaro is honored to serve the Cass School District 63 community as their Superintendent of Schools.