US News and World Reports School Rankings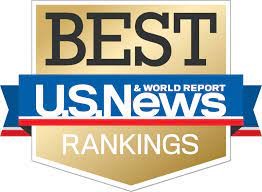 U.S. News and World Report recently released rankings of schools across the country. In Illinois, Concord Elementary School ranks 115 out of 2,568 elementary schools, which is the top 5 percent of all elementary schools. Cass Junior High School ranks 158 out of 1,788 middle schools, which is in the top 9 percent of all junior high schools. To have both of our schools in the top ten percent of their respective categories is certainly something to celebrate! We are very proud of our students, parents, teachers and staff.
Having said that, the most important data is not what makes a list or news article, but what we use internally to drive improvement. While it won't make a national publication, it is the growth of the individual student over time and helping each achieve their individual potential that is worth celebrating more than anything else. We are very grateful for our supportive parents and the great partnership between home and school that we have in Cass School District 63.