Ms. Lauren Grochowski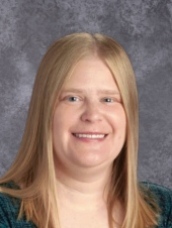 About the Teacher
Ms. Lauren Grochowski started with Cass School District 63 in 2009. She is a Blended Prekindergarten teacher at Concord Elementary School.

Ms. Grochowski graduated from Illinois State University with a degree in Early Childhood Education. She continued her education, receiving her English as a Second Language endorsement from Olivet Nazarene University and an Endorsement in Special Education from University of Illinois Chicago.

Ms. Grochowski believes that prekindergarten is a time for students to develop socially, emotionally, physically, and academically. She recognizes the importance of developing the whole child, and providing each individual student the opportunity to succeed. She believes that it is of great importance for the students to develop a sense of community and belonging within the classroom.