Mrs. Susan Paszkowski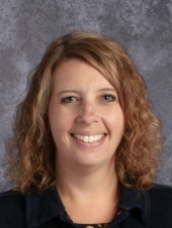 About the Teacher
Mrs. Paszkowski is beginning her 20th year as a classroom teacher and her 19th year teaching at Cass Junior High School. She currently teaches 6th grade science, 8th grade science and an exploratory class called Energy and the Environment. Throughout her years at Cass, she has also taught 6th grade mathematics as well as other science exploratory classes. Mrs. Paszkowski runs the Recycle Rally program in which students, as well as other community members, bring in empty plastic bottles and aluminum cans. Cass earns points for the recycling and these points are redeemed for various items for the school. One year, the school was able to install a water bottle filling station because of her efforts.

Mrs. Paszkowski earned her BA from the University of Illinois at Chicago. Her master's degree is also from UIC.

Mrs. Paszkowski resides in the southwestern suburbs with her husband and four children.