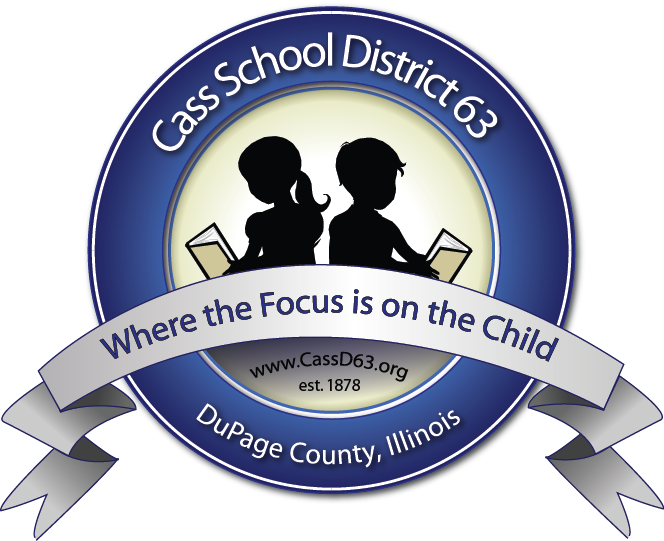 July 21, 2021

Dear Cass School District 63 Parents,

With the opening of the 2021-22 school year just weeks away, we are so excited to welcome our students back to school! We finished the spring with roughly 85 percent of our kids in-person all day and under the recently released health guidelines, we expect to have all of our students back in person when school opens on August 26.

We can't wait to welcome your children back to school safely, responsibly and in compliance with current health guidance for schools. People will interpret that in different ways and while the world has changed as vaccines are readily available for much of the population, nothing is any different from where we were last month to where we will be next month when we are talking about children under the age of 12. We also recognize the recent significant increase in COVID cases locally and across the country and will monitor with health officials the risks that variants could pose in the school setting.

As a result, we have put together a straightforward plan that is healthy, smart and will give us the best chance of keeping our kids in school where they belong. It follows both science and health guidance, as well as good common sense. What follows is our Stay Healthy, Stay Smart! plan for the start of the 2021-22 school year, presented in a simple Q&A format. We will adjust, update and add questions as they arise, but we tried to think of everything while also covering the recently released guidance.

Please read this carefully, and then feel free to reach out with any questions or concerns. The best way to contact me is via email at mcross@cassd63.org and I will follow up with you. Subject to any feedback or additional guidance between now and that time, the Board of Education will approve the final plan on Tuesday, August 17. Until then, we will continue to provide updates to our parents, at a minimum starting weekly with the Cass63 Connections on Thursday, July 29. That communication will also include everything you need to know regarding back-to-school information including orientation day on August 24 and the first day for our kindergarten through 8th grade students on August 26

Last but not least, please keep in mind that this is a plan to start the year, not finish the year. The more success we have to start the year, the easier we will be able to adjust and make changes along the way as health guidance and local data allows, particularly as it relates to our younger students. Cass School District 63 is a very special place, and I am confident that we are going to all work together, do what is best for the greater good and get this school year started safely and responsibly.

Thank you for your kindness, cooperation and understanding and reach out anytime!

Sincerely,

Mark R. Cross, Superintendent
Stay Healthy, Stay Smart! Questions and Answers
The following questions and answers make up the simple and straightforward Stay Healthy, Stay Smart! draft of our plans for starting the school year in Cass School District 63. This will be updated as needed as new guidance, conditions or questions arise.
What is the planned schedule for the 2021-22 school year?

Will the district offer a full remote option this year?

Will masks be required at school to start the year?

What is the rationale for this policy?

Will kids in grades 6 and under have to mask all year?

Will "close contacts" to a positive case still be required to quarantine?

If my child has to quarantine, how long will the quarantine period last?

Will live, synchronous instruction be provided for students forced to quarantine?

Will the school district continue to provide low risk exposure notifications?

Are masks required on the school bus?

Are masks required outdoors or during recess?

Will mask breaks for students who have to wear them be provided?

Will the school district encourage vaccinations to parents?

Will the school district require students to be vaccinated?

Will the district require proof of vaccinations for students who are vaccinated?

Will my child be asked about their vaccine status by teachers or staff?

Will symptom certification be required to be submitted on a daily basis?

What are the symptoms that will require my child to remain home from school?

Will the school district conduct contact tracing in the event of a positive case?

Is the district considering a testing program?

Will lunch return to the lunchroom?

Will the cleaning procedures be modified?

Will student lockers be utilized again?

Will before and after school care be available again to parents and families?

Will extracurricular activities be available to students?

What about parent volunteers, field trips, concerts and other normal activities?

Who can I contact with questions?

What could change and what are the next steps?

What if I still need to register?