Mrs. Kara Blatt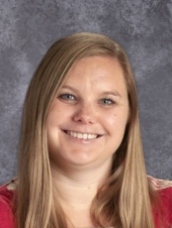 About the Teacher
Mrs. Kara Blatt is a Blended Prekindergarten teacher at Concord Elementary School. She graduated from Millikin University with a degree in Early Childhood Education and an Endorsement in Special Education. She continued her education, receiving her English as a Second Language endorsement this past year from National Louis University. Throughout this year, she will be working towards finishing her Masters in Specialized Endorsements.

Mrs. Blatt believes that prekindergarten is a time for students to develop socially, emotionally, physically, and academically. She recognizes the importance of developing the whole child, and providing each individual student the opportunity to succeed. She believes that it is of great importance for the students to develop a sense of community and belonging within the classroom.

In her classroom, she utilizes the Creative Curriculum to create age-appropriate activities. Throughout the year, the students will become responsible for investigating projects, such as buildings, balls, insects, and trees. Mrs. Blatt believes that it is of great importance for the students to take ownership of their learning and to develop a sense of enjoyment while in school.

Besides working with Mrs. Blatt, the students will have the opportunity to work with additional adults. There will be two teaching assistants in the room every day. There will also be a Speech Pathologist, Physical Therapist, Occupational Therapist, and Family Coordinator in the room throughout the week. The team works together to create an environment where each individual student is able to reach his/her developmental goals.