Mr. Greg Kirchen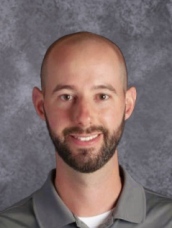 About the Teacher
Mr. Kirchen began teaching in Cass School District 63 in 2009. He currently teaches Kindergarten through Fourth Grade Physical Education at Concord Elementary.

Mr. Kirchen holds a bachelor's degree in Physical Education Teacher Education from Illinois State University, as well as a Master's degree in School Leadership from Concordia University Chicago, and a Master's degree in Positive Coaching from the University of Missouri. Additionally, he has an endorsement to teach Health Education.

Philosophically, Mr. Kirchen believes that daily Physical Education is especially critical for students in elementary school. He understands that lifelong physical activity levels are rooted in the basic motor skills that students learn in Kindergarten through Fourth Grade. Additionally, Mr. Kirchen believes in the importance of maintaining students' physical fitness. He recognizes that healthy students are stronger learners and he works closely with the classroom teachers to help each student succeed. In Concord Elementary School Physical Education, Mr. Kirchen emphasizes teamwork and sportsmanship and encourages students to discover new strengths while developing their own personal skills. By providing a wide variety of movement opportunities including team sports, dance and adventure education, students learn to develop a range of abilities.