Mrs. Krista Jamrose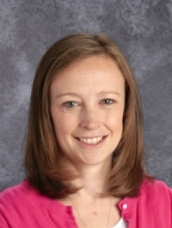 About the Teacher
Welcome to Mrs. Jamrose's Kindergarten Classroom! This is the first step in your child's education. Your child will begin to make decisions, build relationships, and become a Life Long Learner in this classroom!

In Mrs. Jamrose's classroom, your child will be working on social-emotional and academic learning. The students will learn how to work together cooperatively with others, problem solve situations (academic and social), build a self-concept and positive self-esteem, create positive relationships with peers and teachers, recognize letters and their sounds, learn emergent reading skills, understand concepts of numbers, learn how to investigate and explore through active learning, and develop quality work habits and organization.

Mrs. Jamrose believes in supporting the whole child and encouraging the strengths that each individual brings to the classroom. She tries to create a strong school-home connection and welcomes parents to reach out whenever they have questions, concerns, or would like to help out in the classroom.