Mrs. Theresa Murphy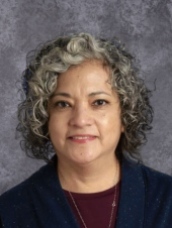 About the Teacher
Mrs. Murphy has been working in the Cass School District 63 since 2002. She works with students from first grade through eighth grade, splitting her time between Concord Elementary School and Cass Junior High. She works closely with the classroom teachers of individual students which allows her to use many of the same materials presented in the classrooms. Students can develop and improve receptive and expressive language skills with classroom materials in Mrs. Murphy's Speech room so that they can be more successful in the classroom.

Sometimes homework to improve articulation skills (speech sounds) is assigned and may take between 2-3 minutes each day. Unlike homework from classroom teachers, most of the homework assigned by Mrs. Murphy should be repeated daily until the next speech session. Care should be taken to ensure students practice speech sounds accurately so that the new speech patterns can become habitual.

Mrs. Murphy received her Master of Science degree in Communication Sciences and Disorders from St. Xavier University and her Bachelor of Science degree in Speech-Language Pathology from Elmhurst College. Mrs. Murphy holds her Certificate of Clinical Competence from the American-Speech-Language-Hearing Association and continues to be a member. She is also a member of the Illinois Speech-Language-Hearing Association and holds a Professional Educator License from the State of Illinois.